Баранина тушеная 1 с. Халяль
To buy wholesale Баранина тушеная 1 с. Халяль from Пушистый кот, contact the supplier via the messenger, request a callback or call the phone number.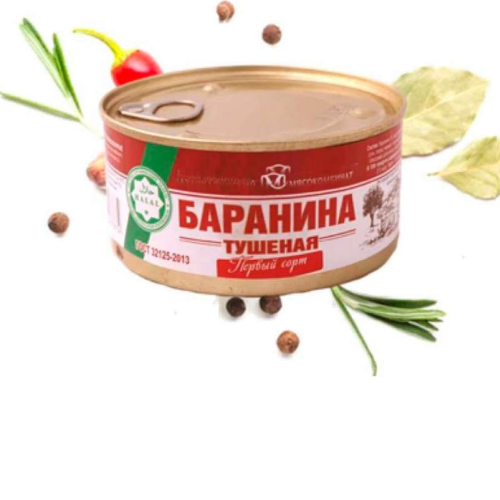 Other products from this supplier
Description
ХАЛЯЛЬ 325г. Состав: баранина, жир говяжий, лук репчатый, лавровый лист, перец черный молотый, соль.
Specifications
Brand / TM.

Махачкалинский мясокомбинат

Quantum Supplies

0 kg

Best before date

3

Number of goods to the second. Packing

36