Kupaty
To buy wholesale Kupaty from Kuroff, contact the supplier via the messenger, request a callback or call the phone number.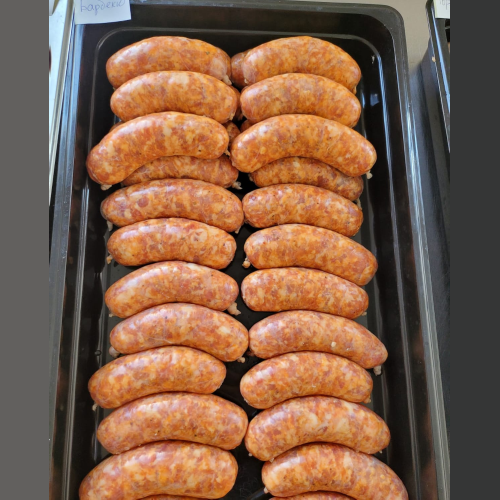 Other products from this supplier
Description
The Kuroff company offers for sale coupons of its own production from its own raw materials on professional equipment in the workshop. Sausages are made from chopped chilled meat with the addition of bacon and natural spices. We are also ready to offer 15 different types of sausages ( Kupat ) Pork and chicken kupaty in a natural shell. We also have a large selection of cutlets of our own production. We deliver in large volumes in Yaroslavl and the Yaroslavl region and are ready to work with large grocery chains and catering establishments, restaurant-type establishments. Large and small wholesale. All accompanying documentation is available. We also supply to wholesale bases. Order a natural and delicious product from us. We value our reputation and offer our customers only the best. We guarantee that our products are free of hormones, antibiotics, chemicals and GMOs! The highest quality of products is our main credo! We want to provide the residents of the city of Yaroslavl with a fresh natural and high–quality product, and ultimately contribute to the growth of the quality of life, health promotion and the revival of culinary traditions.
Specifications
Brand / TM.

Курофф

Quantum Supplies

10 kg

Quantum Supplies

10 kg

Brand / TM.

Курофф

Weight (kg)

1

View of the product

P

Does not contain

GMO

Primary packaging

Standard compliance

GOST

Manufacturer country

Russia

Packing

Вес